Data Consultants: What They Do & How to Become One
Learn about data consulting, including the skills involved, educational requirements, potential career paths, salaries & the challenges they face.

Data consultants, also known as system consultants,  help businesses that need to utilize their vast seas of raw data for their decision-making processes to gain a competitive edge in the market.
A data consultant has the ability to unlock the full potential of raw data by transforming it into actionable insights to drive growth and business success.
In this article, we will take you through everything you need to know about a data consultants, including what they do, their salary, job outlooks, and tips for becoming a successful data consultant.
If you're in need of data consulting, Zuar has an accomplished team of data consultants who can help you formulate a successful data strategy that aligns your BI strategy with your business objectives. Learn more here: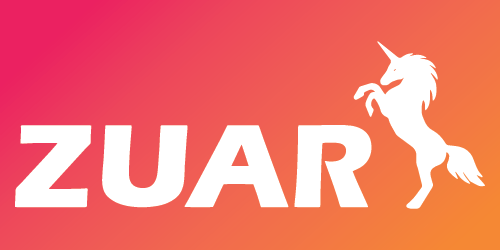 What is a Data Consultant?
A data consultant is a third-party professional who provides expertise and guidance in the realm of data management, analysis, and interpretation for organizations in need of such services.
They assist these organizations in making informed decisions by analyzing and interpreting complex data sets, designing data-driven strategies, implementing data collection and storage systems, and offering insights to optimize operations and achieve strategic goals.
Data consultants possess a strong understanding of various data tools, techniques, and technologies. This enables them to transform their clients' outcomes.

What Does a Data Consultant Do?
Dealing with everything data-related within an organization, data consultants are tasked with a myriad of responsibilities. Some of the core data consultant responsibilities include the following:
Data Analysis & Interpretation
For data analysis, data consultants first collect, clean, and preprocess data from various sources. The data is then analyzed using statistical techniques and machine learning algorithms to identify trends, patterns and anomalies.
Lastly, actionable insights are extracted from the data to address specific business questions or problems.
Data Visualization
Data consultants are adept at creating visual representations of the raw data they are presented with. This could be in the form of graphs, charts, or dashboards.
Their data visualizations enable stakeholders to identify patterns, trends, and relationships within data. This leads to better decision-making and better communication of information to both technical and non-technical audiences.
Data Governance
Data governance is the framework and set of processes that ensure data quality, integrity, security, and proper management throughout an organization.
A data consultant ensures that the handling of all data and data-related affairs comply with the relevant regulations. They can establish governance frameworks, rules, and procedures, providing invaluable expertise to data stewards within the company. This means that the organization's data is very secure but still easily accessible to those who need it.
Database Management
A data consultant assesses, oversees, and controls an organization's database, optimizing it to ensure data security, integrity, and efficiency.
They maximize the capabilities of the organization's database management system (DBMS) and minimize redundancy to optimize data storage, retrieval and performance.
Data Strategy Development
A data consultant collaborates with all relevant stakeholders to devise data strategies that align with the organization's business goals. These strategies help to identify the KPIs and metrics that will measure the growth and progress of the organization.
Performance Evaluation
A data consultant is tasked with continuously monitoring and evaluating the performance of data-driven initiatives and decisions, providing feedback and recommendations for improvement when the occasion calls for it.

Data Consultant Job Requirements
For anyone aspiring to join the field of data and data management, data consulting can be a great route. However, to become a data consultant, there are certain job requirements and skills that are required.
The job requirements of a data consultant depend on the organization they intend to work for and the niche or industry that they specialize in. However, some standard qualifications and skills are necessary regardless of the organization.
Education
Like most corporate jobs, having a degree or certification in the position or job-related field is a requirement, especially for areas requiring expertise like data. In the case of a data consultant, it is often a requirement to have a degree in STEM or another data-related field (though some manage to get relevant experience that let's them bypass this), something we cover in more detail later in this article.
Technical Know-How
Another critical requirement as a data consultant is knowledge of technical concepts and the jargon used. Additionally, having knowledge of various programming languages and experience using data-related tools and software go a long way in landing a job as a data consultant.
Some of the programming languages that are useful for a data consultant are:
Having experience with the following platforms can also be extremely valuable:
Data Analysis & Interpretation Skills
Possessing data analysis and interpretation skills is key for identifying patterns in data and producing actionable insights. While this is a skill that can be learned, those with an innate ability to detect patterns and trends tend to excel in their career as data consultants.
Communication & Problem-Solving Skills
The ability to communicate and solve problems quickly is an essential skill that is important in all jobs, but especially as a data consultant. You need to identify and solve problems on the fly without compromising on data integrity or validity.
You also need to be able to convey highly technical concepts to both technical and non-technical audiences in a way they can understand.

Steps to Become a Data Consultant
Lots of work needs to be put in to attain all the requirements of a data consultant. Here are the specific steps that you can take to kickstart your career in data consulting:
Get a College Degree
As mentioned above, getting at least a bachelor's degree is often a prerequisite to becoming a data consultant. But just having a four-year degree may not be enough; it's certainly helpful to major in the right field if you are pursuing a career in data consulting.
Below are some of the ideal areas of study for aspiring data consultants:
Data Science or Analytics: A degree in data science will give you a strong foundation in statistical analysis, machine learning, programming, big data analysis, and more skills that will be of great value in data consulting.
Mathematics or Statistics: Having a deep understanding of the mathematical and statistical methods and models used by data consultants is extremely valuable in helping businesses in their data-driven decision-making.
Computer Science: Getting a degree in computer science will provide you with useful knowledge and mastery of various programming languages, AI and machine learning concepts, algorithm design, and more.
Business or Finance: Depending on the industry you wish to pursue, having a business or finance degree could prove to be very useful. While your education will be less focused on the technical side of data consulting, you will gain a firm grasp of how businesses operate, which is also extremely important for business consultants. Additionally, many programs offer a concentration in business analytics, giving you the best of both worlds.
Master's Degree in a Data-Related Field: While most companies do not require you to have a master's degree (at least for entry-level positions), having one in a data-related field can give you even more in-depth knowledge and specialization in the field of data. Having such a degree can also help you reach higher levels within a data consultancy and garner a higher salary.
Attend a Bootcamp or Training Program
There are a myriad of bootcamps and training programs that you can attend to boost your skills in data analytics, a crucial component of data consultanting.
Additionally, many of these bootcamps and training programs are 100% online, making them convenient to attend regardless of where you live.
Some of these programs also offer one-on-one mentors for the entirety of the program and a job guarantee (meaning you get a full refund if you are unable to land a job after finishing the program).
A few examples of data analytics bootcamps are Springboard, CareerFoundry, and General Assembly.
Gain Real-World Experience
When applying for your first job in data consulting, it is valuable to have real-world experience in the realm of data beyond what you learned in school. There are multiple ways to gain this experience before landing a full-time gig including:
Personal Data Analysis Projects: You can do this by finding datasets that align with your interest and devising a way to analyze the data to extract actionable insights that solve real-world problems. Make sure to document your projects thoroughly with explanations of your methods and results.
Internships/Volunteering: Finding internship or volunteer opportunities is not just a great way to bolster your resume, it's also a great chance to see if you like working in data consulting and want to continue it as a career. It also gives you the opportunity to experiment with working in different industries without having to make a long-term commitment.
Freelancing: If you've accumulated enough experience to comfortably work as a data consultant, doing freelance work is a great option to gain experience. Upwork and Freelancer are both online platforms where you can find freelance jobs.

Types of Data Consultant Careers
The field of data consultancy offers a variety of career paths in different data fields. Finding your niche within data consulting can help to focus your expertise in a specific area, if that's the direction that you want to go. Having expertise in a specific niche can give you an advantage in the hiring process.
Some of these niche career paths include:
Data Visualization Expert
The main focus of a data visualization expert is creating easily digestible visual representations of the data. They work with tools like Tableau or Power BI to deliver data insights in the most compelling and user-friendly manner.
Data Strategy Consultant
Data strategists help organizations align their goals with company data insights. They help to create roadmaps and initiatives that will benefit organizations' growth in the long term.
Healthcare Data Consultant
Patient data, billing records, medical research and other data in the healthcare industry need to be assessed and analyzed. All these are handled by healthcare data consultants who specialize in analyzing healthcare data to improve operations for healthcare providers.
Financial Data Consultant
As the name implies, a financial data consultant works in the finance industry, or focuses on the financial data of an organization. They deal with transactional data, cashflow management etc. and provide insights into investment decisions, develop risk management models for financial decisions, and much more.

Data Consultant Salary & Job Outlook
The salary of a data consultant varies widely based on varying factors like experience, industry, company size and what city you're in. The averages below are provided by Glassdoor.
The average salary for data consultants in the US is around $103k.
Of course, salaries tend to be lower for data consultants in entry-level positions with less experience in the field. $76k for an entry-level data consultant with less than one year of experience.
On the flip side, the average salary for more senior data consultants is higher, at $134k for those with at least 4-6 years of experience.
With the continuous advancement of the technology used in the industry, and vast amounts of new types of data being generated (AI, IoT, etc.), the demand for data consultants should continue to rise and positively influence future salaries.

Challenges Encountered in Data Consulting
As promising of a career as data consulting sounds, it also presents its own challenges, which include:
Lack of Access to Quality Data
Data consultants continuously deal with problems relating to data quality, completeness and integrity. They often struggle to gather comprehensive datasets for analysis because the data exist in various forms and formats across different systems (a.k.a. Data Silos).
This is a problem that can be solved by implementing a robust ETL/ELT tool (such as Zuar Runner) to consolidate and normalize the data into a single analytics database.
Dealing With Technical Complexity
Data consultants handle varying levels of complex datasets, build data infrastructures and models, and use technical and analytical skills. With the ever increasing amount of data that companies accumulate, the complexity of the data also increases.
These tasks require constant updates of technical knowledge and skills to handle newly arising data-related challenges effectively.
Difficulty Collaborating With Other Teams
Data consultants need to excel at collaborating effectively with other teams, especially those that aren't in the data field. This may be difficult due to differences in interest and field of study, level of data literacy, as well as other barriers to understanding one another.

Data Consulting Next Steps
If you're an aspiring data consultant, good luck on your journey and be sure to take advantage of the advice provided above.
If you are in need of a data consultant, often the best option is to work with a company that specializes in providing those data services. Zuar's team of data consultants can help you formulate and implement a successful data strategy. We can also help you identify the tools your business needs to efficiently collect, transform, disseminate and visualize your data.