Data Science: A Comprehensive Career Guide
Data science is a growing career field that offers numerous opportunities. Here, we discuss the skills, education, and experience you'll need for a career in data science, and describe some programs and resources for data science information.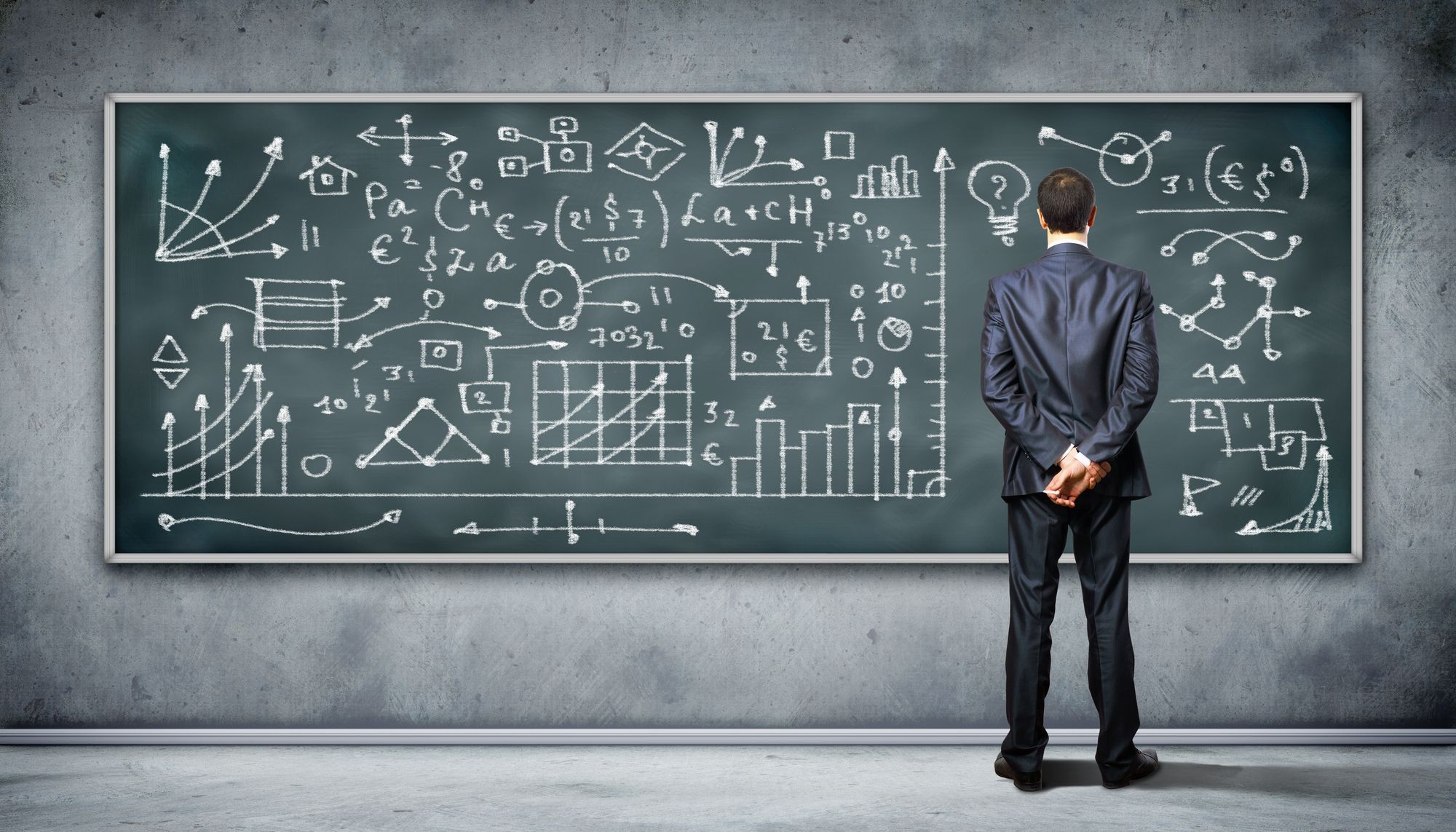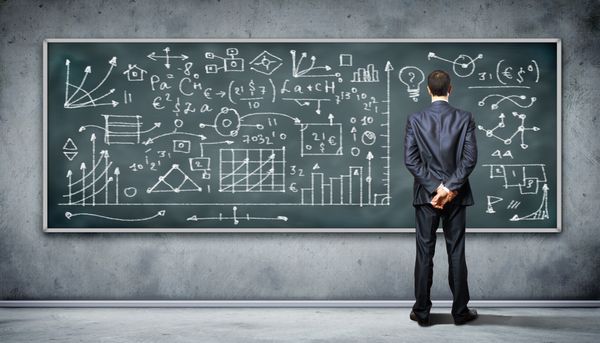 Data science is the process of building, cleaning, and structuring datasets to analyze and extract meaning. Often, this process involves writing algorithms designed to collect and analyze large amounts of data more efficiently.
Data scientists can be employed in a wide range of industries including healthcare, finance, retail, media, and manufacturing. Their work provides organizations with valuable insights that allow them to optimize important processes and improve the quality of products and services.
Because data science is valuable to so many types of organizations, employment in the field has been expanding significantly in recent years, and this trend is expected to continue. The Bureau of Labor Statistics projects that the employment of data scientists will grow 36% by 2031, much faster than the average rate for all occupations.
Additionally, it can be a highly lucrative career path, as the median pay for data scientists in 2021 was over $100,000 per year. This competitive pay and rapid job growth have made data science an increasingly desirable field.
If you're thinking of pursuing a career in data science, it's important to consider the different roles available within the field, and ensure that you understand the various educational, experiential, and skill-based requirements associated with each.

Fundamentals of Data Science
The first step toward finding a career in data science is to build a solid understanding of the field's foundational skills and concepts. While different data science jobs will often require different skills and come with different day-to-day responsibilities, which can vary by industry, several hard and soft skills are essential to all types of data science professionals.
Soft Skills for Data Science
Soft skills can benefit data scientists when they're conducting research and expressing the results of their analysis. Several non-technical "soft" skills are especially valuable in data science:
While they don't directly relate to data analysis and research, developing these skills can help you set yourself apart to prospective employers and make yourself a more valuable asset in the workplace.
Technical Skills for Data Science
Finding a career in data science also requires you to have the right technical or 'hard' skills for the job. While some jobs in the field may require more specialized technical experience, certain types of hard skills are valuable for every type of data science professional:
These technical skills are essential for fulfilling the day-to-day responsibilities of many data science jobs, and can help you establish a strong foundation for continued learning and professional development.
Programming Languages Used in Data Science
Data scientists use coding languages for a wide range of purposes, including wrangling and cleaning data, and designing machine learning algorithms. While different programming languages may be more valuable for certain data science roles, several languages are most commonly used across the field.
While these languages are extremely useful for data scientists to learn, this list is not exhaustive, and data science is a very diverse field. It's important to remember that some more specialized data science roles may require proficiency in other languages.

Careers in Data Science
There are many potential career paths that you can take within the data science field. Many of these roles share similarities, but it's still important to understand the necessary skills and day-to-day responsibilities associated with each. Comparing and contrasting the different aspects of these roles can help you determine the optimal career choice for you.
Data Scientist
While they're commonly confused with data analysts, data scientists typically have much more diverse responsibilities that can include organizing, interpreting, and presenting data. As a result, they must possess a combination of skills including coding, communication, data mining, machine learning, and statistical analysis.
Data scientists often work with a wide range of tools to help them interpret large datasets more accurately; including programming languages such as R and Python. They can also utilize embedded analytics tools to create visuals that help them present their data in an accessible way.
Data Analyst
Data analysts are tasked with collecting, processing, and analyzing data to help solve specific problems and improve organizational decision-making. Their day-to-day responsibilities typically include converting data into user-friendly forms such as reports and presentations, which may involve analyzing large datasets or simply reformatting data to make it more accessible.
Data analysts often must have experience with one or more relevant programming languages such as R, Python, and SQL. Some valuable skills for data analysts include data transformation, data cleaning, and data visualization. Because the role of a data analyst is generally less demanding than that of a data scientist, this is an ideal position for less-experienced candidates looking to build their qualifications.
Data Engineer
The role of a data engineer primarily involves designing, building, and managing big data infrastructures. Data engineers differ from data scientists and other similar roles in that they mainly work with the systems and hardware that facilitate a company's data activities, rather than analyzing the data itself. They may also be tasked with designing data warehousing solutions for companies.
Data engineers must have a strong background in software engineering, and be experienced in a wide range of programming languages including SQL, Apache Hive, Apache Pig, R, MATLAB, SAS, SPSS, Python, Java, and Ruby. This role often requires several years of professional experience in a related position, and therefore may not be suitable for less-qualified candidates.
Business Analyst
The role of a business analyst is less technically oriented than that of a data analyst or engineer, but candidates for this role are required to have strong knowledge of business processes. Business analysts often must work with both business and IT professionals to coordinate efforts to accomplish organizational goals.
Business analysts must possess communication, management, and mathematical skills. Basic data modeling and visualization skills are often very valuable for this position, as business analysts may be asked to present the results of data-driven research in a way that all their coworkers can understand. This is an ideal career choice for those with an interest in both business and technology.
Data Architect
Data architects are tasked with developing blueprints for data management systems to integrate, centralize, protect, and maintain data sources. Candidates for this position must have experience with warehouse solutions, systems development, and database architecture. They should be familiar with programming languages like SQL, XML, Hive, Pig, and Spark.
Data architects must be able to work with a variety of tools and programs designed to help streamline the data pipeline, including data integration tools like ELT staging platforms. This position often requires candidates to have several years of experience in a related role such as a data analyst.
Check out this article to learn more about careers in the field of data :

Marketing Analyst
Marketing analysts conduct research designed to help companies make more informed marketing decisions, including when, where, and how to market certain products or services. They use critical thinking, statistical analysis, and mathematical skills to study and interpret large datasets in search of marketing insights.
Candidates for this position should also possess strong communication and reporting skills, as they will frequently need to share their findings with managers and coworkers. Because marketing analysts generally don't need to have the same technical and experiential qualifications as other data science professionals, this role can be an ideal starting point for less-experienced candidates.

Data Science Education
If you're thinking of pursuing a data science career, it's important to make sure your educational history lines up with your desired role. Due to the highly technical nature of data science work, you'll generally need a formal education to find a job in this field. Many data science jobs require at least a bachelor's degree in mathematics, statistics, computer science, or a related field. Some employers may even require master's or doctoral degrees for certain higher-level positions.
Degrees in Data Science
While several different educational paths incorporate elements of data science, it's important to choose a degree program that will properly equip you for your desired career. The degree programs listed below are among the most valuable credentials for data science professionals:
Scholarships for Data Science Degrees
While the cost of earning a college degree may deter some people from pursuing a data science career, there are a variety of data science scholarship and grant programs for both graduate and undergraduate students:
In addition to the opportunities listed here, there are a wide variety of grants and scholarships available to students in data science and related fields.

Data Science Educational and Training Resources
On top of completing a college degree program, there are several other ways to further expand and develop your data science skills. These educational programs include data science certification courses, bootcamps, and training platforms.
Data Science Certifications
Completing a data science certification program can help you build your skills and stand out to potential employers. There are several different data science certification programs you can choose from:
Data Science Bootcamps
Data science bootcamps are short-term, immersive programs that can provide you with education about important areas of data science, including in-demand programming languages and popular data science technologies. There is a range of online resources where you can enroll in data science-related bootcamps:
Data Science Training Platforms
Even if you don't feel like committing to a structured online program, there are still several ways to build your data science skills. Data science training platforms allow you to learn data science fundamentals at your own pace in a low-pressure environment. There are several popular data science training platforms you can consider:

Networking Resources for Data Scientists
Networking is hugely beneficial for building your career in any area. Building a strong network of data science professionals can help you identify job opportunities and gain valuable insights about the industry. While there are many different ways to network, working with mentors and attending industry meetups are two of the most effective ways to meet other data science professionals.
Mentors
Finding a data science mentor can provide you with the opportunity to expand your professional network and learn from an experienced peer in real-time. Your mentor may be a manager, coworker, or personal associate who works in the data science industry. Working with a mentor can help you improve your job performance and help you identify new opportunities for career advancement.
Conferences and Meetups
Data science conferences are an excellent way to meet potential mentors, identify job opportunities, or simply learn about the industry. Conferences may be in-person or virtual, and usually feature workshops, speakers, and networking events focused on different aspects of data science. There are several major data science conferences where you can meet people and learn more about the field:

Additional Data Science Resources
Courses, conferences, and mentorship programs are not the only resources for those learning data science. There are a variety of additional resources for data science news, knowledge, and training. Listed below are a few of the valuable resources for pursuing a career in data science.
The data industry has grown rapidly as more organizations recognize the value of data collection and analysis. As a result, job opportunities in the data science sector are expanding significantly. To take advantage of these opportunities, it's critical to equip yourself with the right knowledge and skills.
Entering the career field of data science is a strong move, provided you acquire the right skills, education, networking strategies, and resources. While learning the fundamentals and developing a strong education and professional background may require an investment, the field offers lucrative and stable employment with plenty of opportunities for advancement. If you'd like to follow emerging topics and trends in data science, be sure to consult the resources above, as well as our blog, for updates.