We've been working our @$$es off solving some interesting Tableau use cases presented by our clients and I'm happy to report that our efforts haven't gone unnoticed. Tableau has a powerfully growing partner ecosystem and makes the effort to highlight partner developments at the yearly conference. Here is a quick summary of our featured technological developments at TC18!
1. Automating Data Transfer & Modeling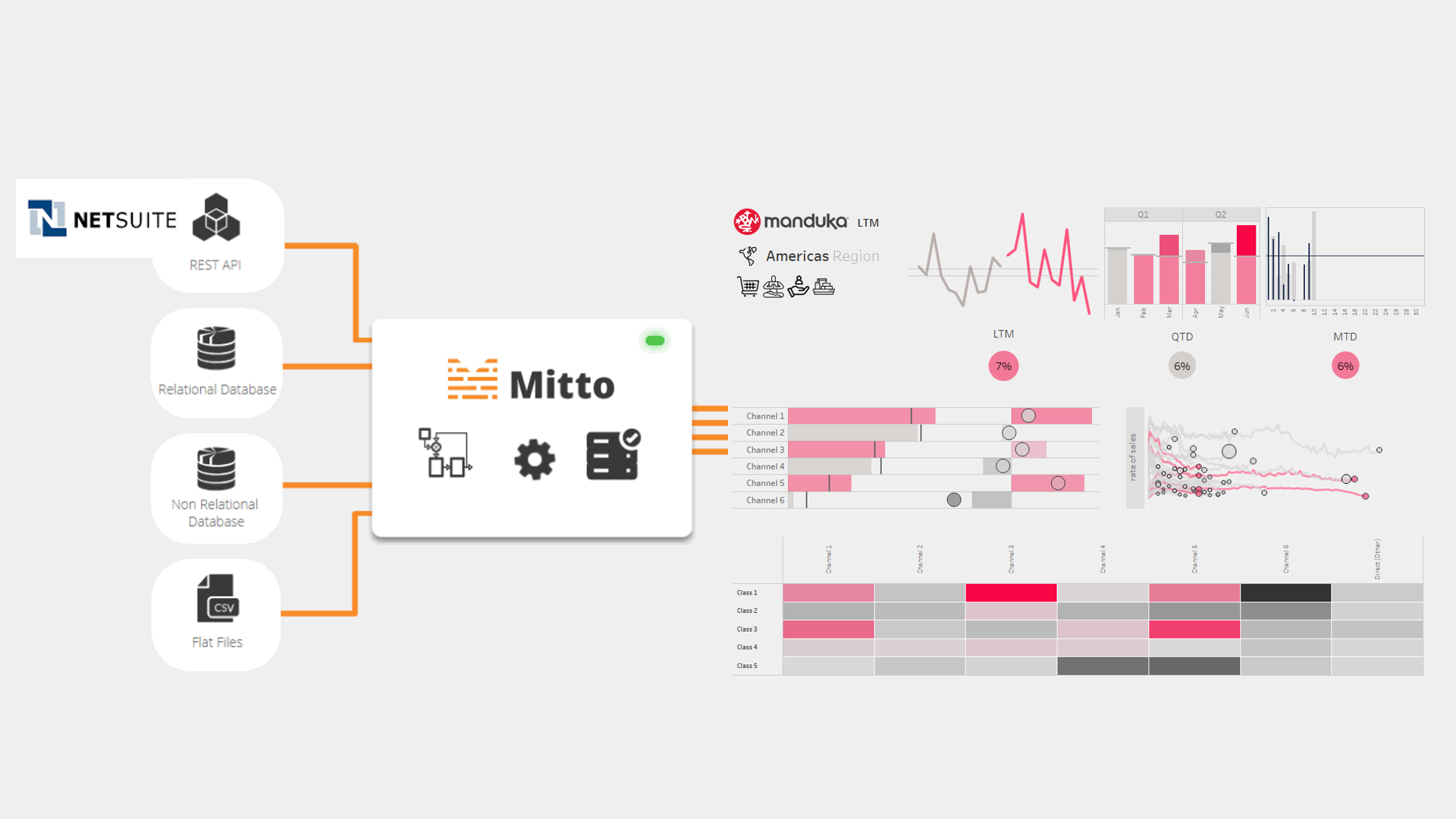 Challenge
Manduka was flying blind, relying on excel-export based reporting from NetSuite. This process was limiting, slow and laborious. Manduka could not see or understand the internal workings of their business at the level required to make strategic decisions, and were instead relying on tribal knowledge and instinct. Manduka needed a full spectrum solutions of services & products that would:
Allow them to connect, model, and automate the flow of data from NetSuite.
Visualize analytics to dervice insights from their business data.
Provide them with skilled analysts and engineers to handle all of the heavy lifting.
They found all of this and more with ZUAR.
Solution
Zuar deployed the MITTO Data Staging Platform to pull, normalize and model the NetSuite data on an automated schedule, allowing for the creation of a rich suite of dashboards with an end to end refresh pipeline set to hourly intervals.
Solution Overview
MITTO is setup in an AWS environment and then automatically begins pulling all data from NetSuite. Algorithms interpret and auto-normalize the data, including all custom records and fields, into MITTO's build in database. Data models were then created and sequenced to automatically refresh in the database after the regularly scheduled 10 syncs.
Outcomes
Manduka now has a suite of dashboards that allow them to see and understand the business in ways never before possible, and all with an automated end to end refresh interval on the hour every hour. Tableau adoption has increased and it is now used everyday by every data consumer in the company. Hundreds of hours a year in manual work have been cut. Manduka was so impressed with the results that they let us make a video about it...
2. A Holistic Analytics Solution with Tableau and Microsoft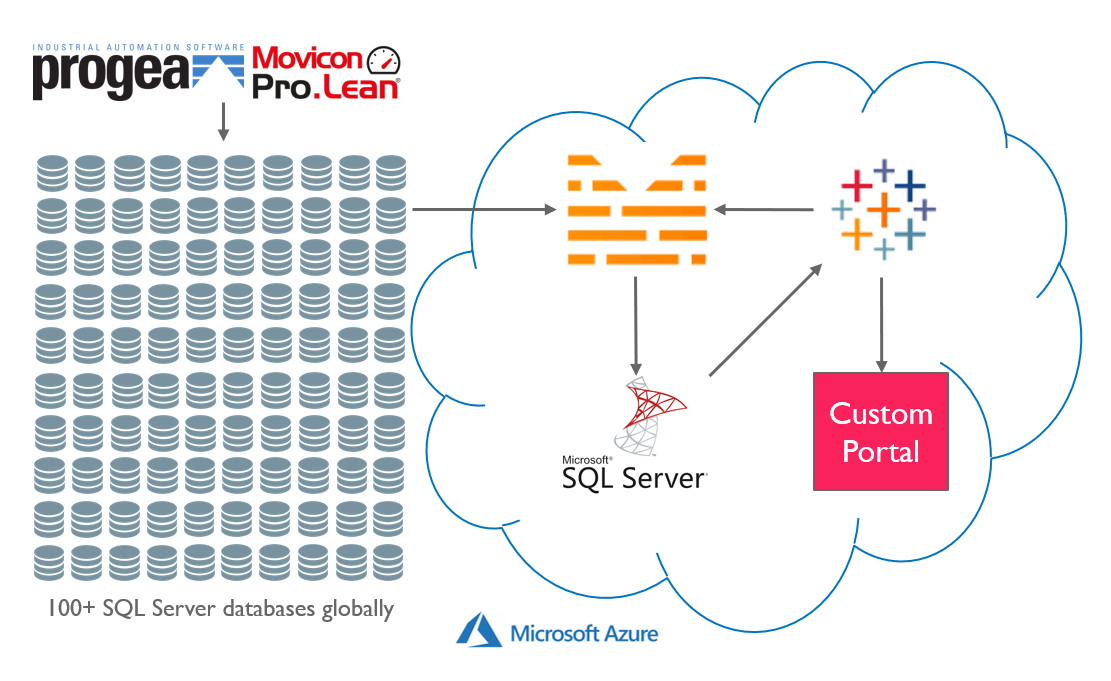 Challenge
Progea's goal was to consolidate Movicon Pro.Lean application data from production plants across the globe and provide a white label visual analytics product for end customers.
Solution
Zuar architected and delivered the entire solution for Progea:
analytics, Zuar's proprietary data staging platform - Mitto, Tableau Server, and a custom portal for end users (global executives to individual factory floor workers) all in a Microsoft Azure environment.
Project Overview
Progea's application Movicon Pro.Lean analyzes and feeds manufacturing performance data to on-premise SQL Server databases at customers' production plants across the globe.
Zuar's Mitto data staging platform continuously automates the flow of data from the source databases into a centralized analytics database and models that data for use in Tableau
End users (executives to individual factory floor workers) enjoy the power of Tableau through a white label custom portal experience
Outcomes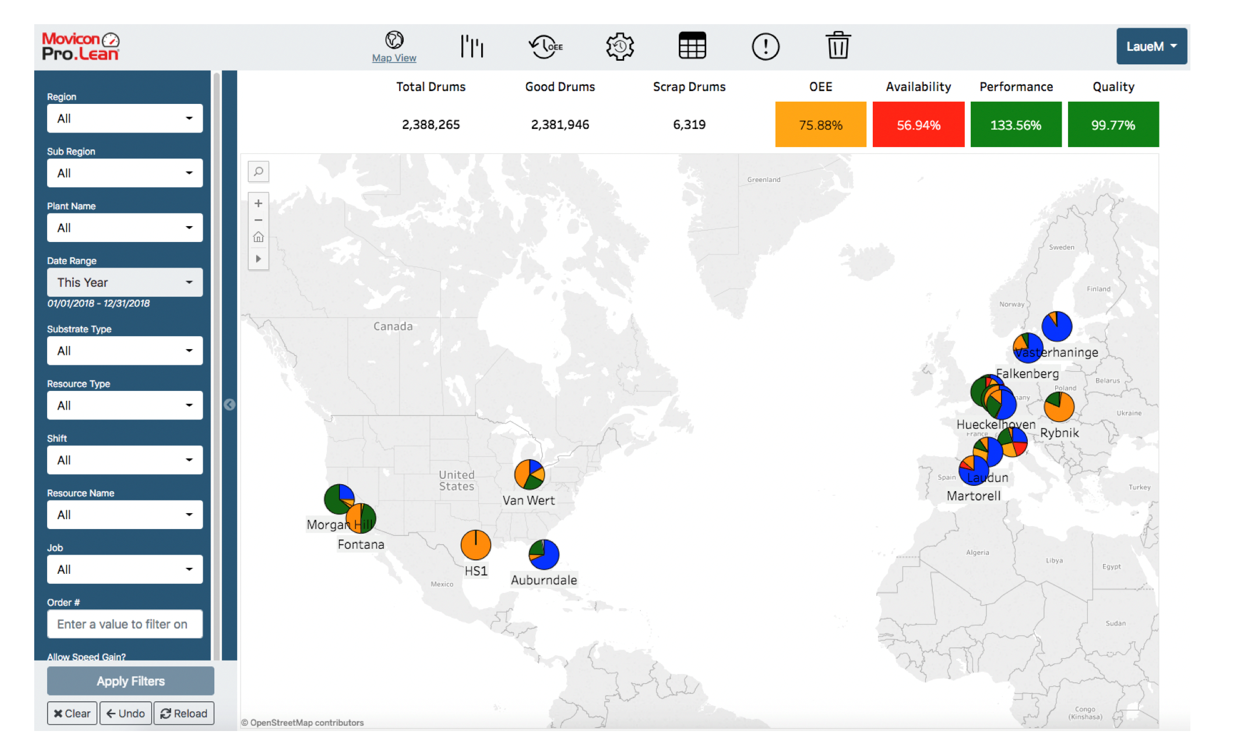 Factory managers and workers are able to see, understand, and even revise production performance on the floor.
Executives have an aggregated, global view of production and can drill into specific production sites in real time.
Progea is able to resell an end-to-end analytics product to a wide range of manufacturing customers.