Zuar Runner Version 3.4 Launches
Increased visibility and management capabilities provided, crucial for better understanding, monitoring and optimizing data workflows.

We've launched Version 3.4 of the data pipeline solution Zuar Runner. The platform allows organizations to pull in data from a wide variety of sources and fully prepare it for analysis. Utilizing automation and intuitive job management, Zuar Runner users seamlessly and with little effort maintain a single source of truth for their organizations.
What's new in Zuar Runner Version 3.4?
Customers can now have jobs in Zuar Runner launch via external webhook requests. This is a powerful feature that simplifies external job control, and isn't provided by most ETL/ELT solutions.
For example, a client would be able to trigger a job inside of Runner based on a data change on one of the specific columns, rows, tables, or fields in their Salesforce instance. This enables the external control entity Salesforce to instruct Zuar Runner to update internal analytics, send out notifications, or run an upsert job of the Salesforce environment. This allows jobs to trigger beyond what's set up on schedule/automation.
With this release, users are provided with increased visibility and new management capabilities.
Another powerful new feature is the full-text search of jobs. This eases workflow management by providing increased visibility into all automations in Runner. Customers can now find all jobs that reference specific keywords, whether they appear in an API key, table reference, etc. This allows users to be able to find all relevant jobs when changes need to be made, when the pipeline is being assessed, etc.
The improved file manager interface allows customers to sync and organize files stored in Zuar Runner in a structured format. Now customers can create subdirectories, view them in a list interface, and have access to right-click controls for file management.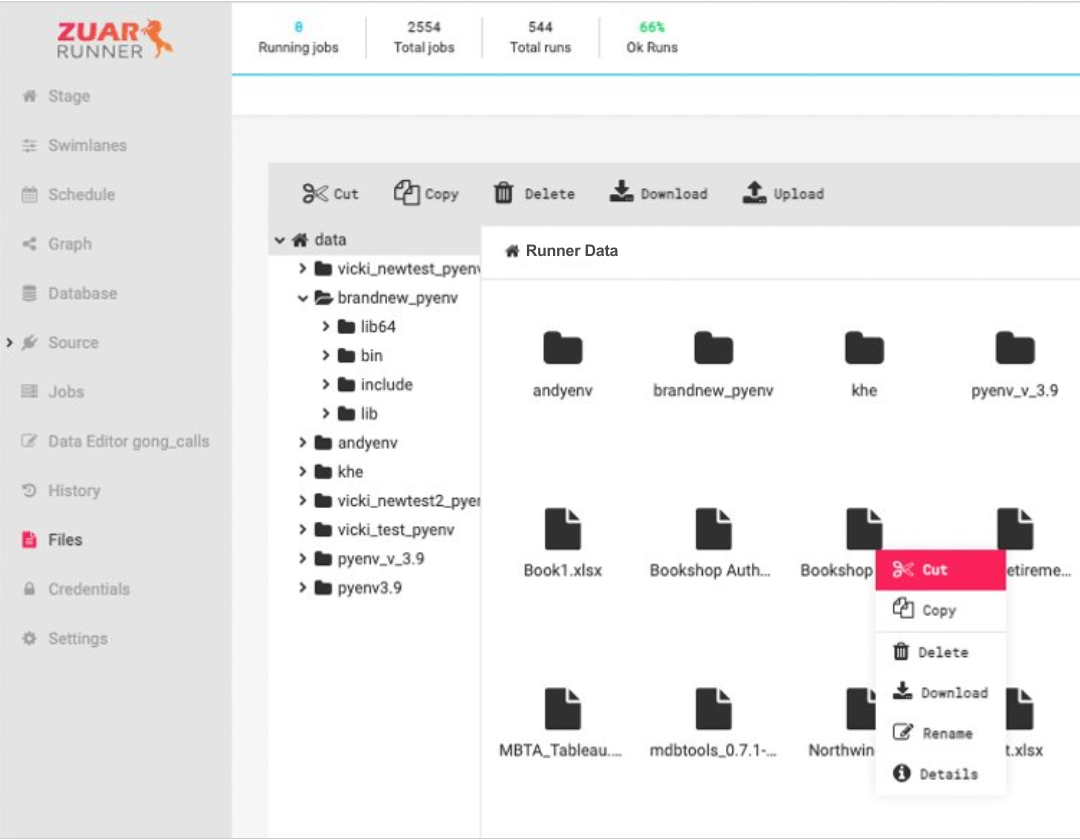 Schedule view now allows users to view and search upcoming scheduled automations, enabling them to view future system load and plan better.
Job sequence context view provides customers full visibility on how a job is run by showing the connected parent sequences. This update provides users a deeper view into what sequences are used in each job.

Zuar Runner supervisor service now allows customers to control their upgrades. A UI banner will alert users of upgrade availabilities and clients are guided through the process of deploying their own upgrades.
Zuar understands that most companies still rely heavily on flat files as data sources within their pipelines. So we've incorporated features that make the management of flat files as easy as possible, including:
An intuitive file management interface
Excel file RegEx support for multiple tabs and sheet selection
Zuar Runner knows how to handle the unexpected, such as a missing tab in an Excel file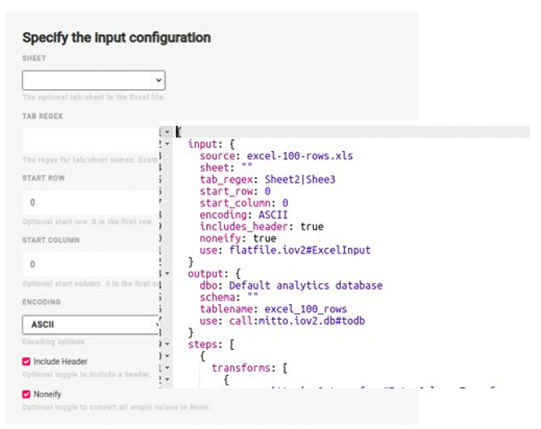 Last, the encrypted storage of credentials have been improved to leverage Vault.
---
If you have any questions about these new features, please don't hesitate to contact Zuar...
Current Customers: CustomerSuccess@m.Zuar.com
Future Customers (presumptuous?😉): Click the chat bubble on the bottom right of this page