The Zuar team continues to forge ahead with a new release of our data staging platform, Mitto. We've got a powerful set of features in version 2.3.0...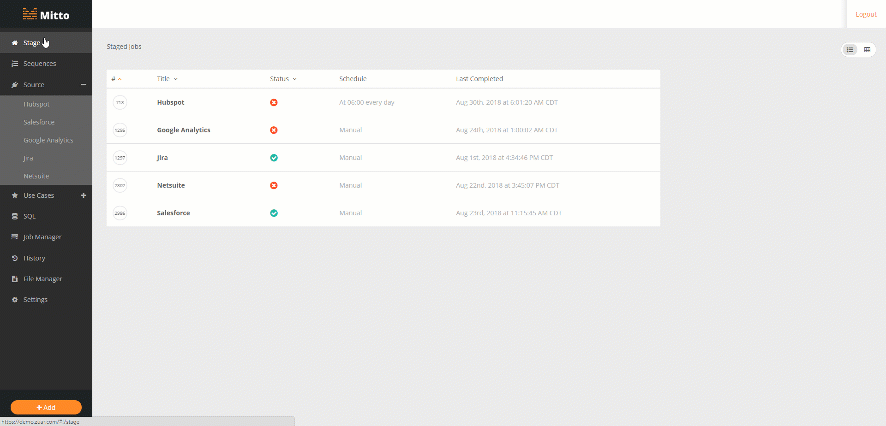 As seen in the above video, the two highlights for version 2.3 have been the redesign of Mitto's sequence editor and the addition of full-text search. And we didn't stop there... The 2.3 release also includes:
ability to filter job type and tags
edit/customize Mitto's internal navigation
cron replacement (including 'continuous')
ability to run extract trigger jobs
For those just joining us or are curious about the software, Mitto is an automated data pipeline that stages data for analytics. Mitto allows you to easily integrate data from multiple sources into a database and prepare it for analysis. We created Mitto to allow our users to obtain a single, unified source of truth for all of your financial, sales, marketing, and operational systems. If you're looking to learn more or would like a free demonstration, check out Mitto.
For those already benefiting from this feature release, keep connecting, automating, modeling, and sending us that valuable feedback!